Photographs : Sébastien Van Mallhegem
136 pages
24 x 30 cm
71 duotone pictures
Hardcover
French / English
€ 39.50
ISBN : 979-10-92265-62-0
To be released on september 26, 2017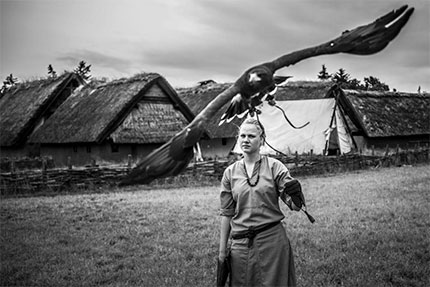 Captivated by the Scandinavian lands from a residence in Norway, Sébastien Van Malleghem has since advanced his travels from Denmark to Iceland, passing through Finland and Sweden. Nordic Noir is the visual recital of this contrasting trek.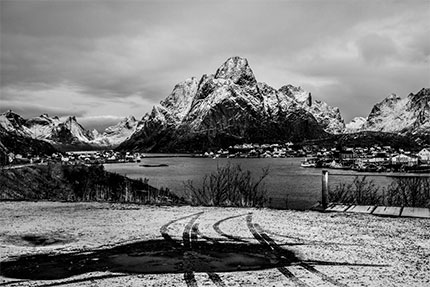 With breath-taking and timeless landscapes, scenes of life and harsh portraits, the series is closer to a constellation than a linear path. In the explosion of emotions that is the series, the photographer finds the right balance between the sublime and the banal, between the grandiose and the intimate.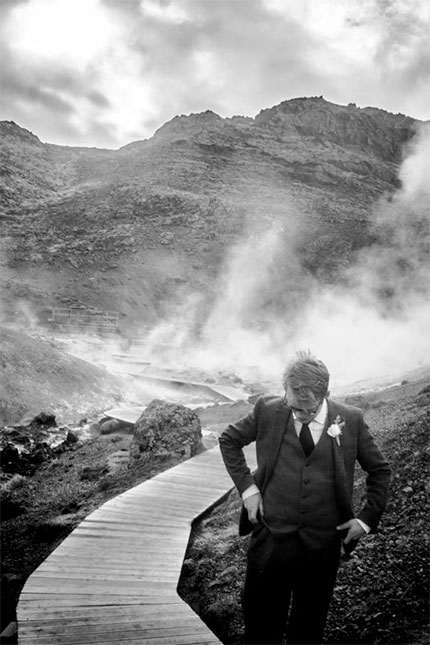 Leaning towards reverie in this work, Sébastien Van Malleghem's eye remains sharp and keen; just as well when the scenery lends itself to pure contemplation, to the exhilaration of large spaces, to the experience of solitude where he captures a carefree and unbridled youthfulness that lays itself unreservedly open in front of the lens.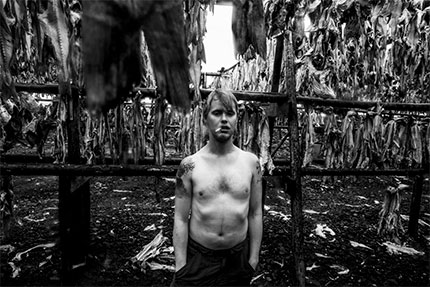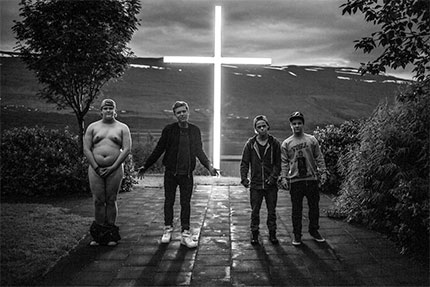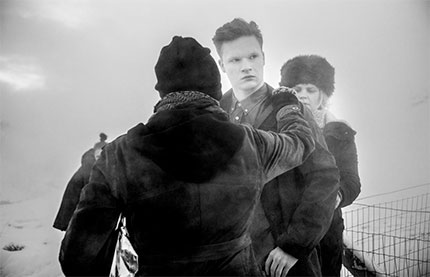 A graduate of the school 'Le75' in Brussels in 2009, this young photographer already has several reportages hailed by international critiques under his belt. His incisive and sombre visual writing, along with an unswerving commitment and determination, make him one of the most compelling young talents of recent years.
Since 2008, he has been producing projects at an almost dizzying pace. Among them are "Police", adventures of a night squad; "Prisons", a true immersion in the prison system; "The Ruins of the power", a foray into post-Gadaffi Lybia; "The Last shelter", on junkies, the homeless and others left to the streets of Berlin; and "Deposito Temporal", in Mexico's morgues.
In "Nordic Noir", a series started in 2012, in parallel to his other works, his documentary style gives way to a more poetic and introspective dimension.
He also edited the books "Police" (2015, Editions Yellow Now, collection Angles vifs) and "Prisons" (2015, André frère Editions), selected as one of the best photo books of 2015 by "Time". He recently work on drug addiction in collaboration with the french Association "Réagir" (React / translated) and published the book from the same name in 2017 with André Frère Editions.
His images are regularly printed in the press, in the daily newspaper "De Standaard" as an independent contributor, but also in "Le Soir", "De Morgen", "Le Vif / L'Express", "Paris Match", "Le Monde", "Time".
Sébastien Van Malleghem has received numerous awards, including the Bozar / Nikon Monography Serie Award 2015 for his reportage "Prisons".
Marie Papazoglou (Directrice du musée du Botanique de Bruxelles)