Photographs : Alexis Pazoumian
Text : Alexis Pazoumian
24 x 30 cm
112 pages
Hardcover
40 colour pictures + 18 silver & black
French / english
ISBN : 979-10-92265-91-0
€ 37
Released end of february 2020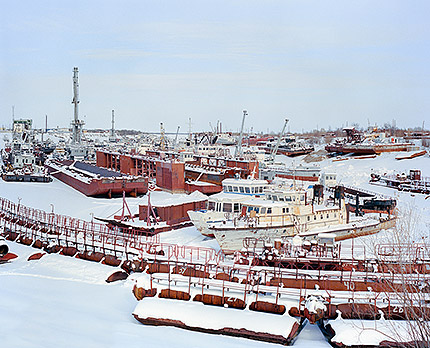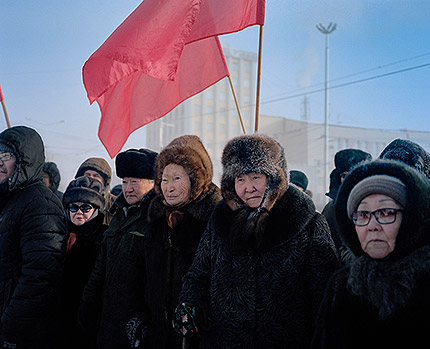 Why the yakutia?
This work is the result of a project carried out between 2017-2019 in Yakutia, a region located in eastern Siberia. The book traces my journey from Yakutsk, the coldest city in the world, through the gulag road to Sacha, a reindeer herder in search of freedom and independence living alone in the middle of the Tundra.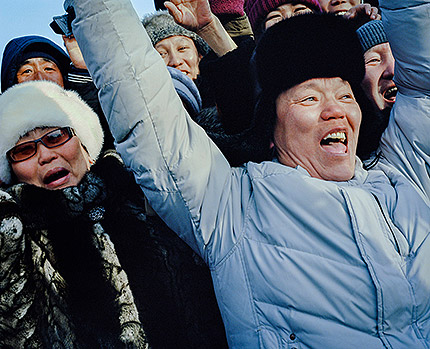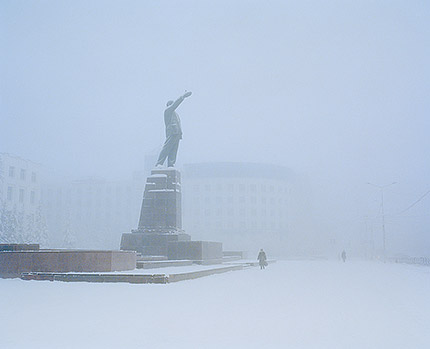 After the terrible earthquake that devastated Armenia in 1988, a branch far from my family emigrated to Siberia to escape poverty. They have settled in Yakutsk, as have many minorities such as Kyrgyz and Uzbeks. Yakutia, in fact, is a very rich region full of gold mines, gas and oil diamonds. The Yakuts say that "when God flew over Yakutia on a winter's day, his hands froze and he let all his treasures escape".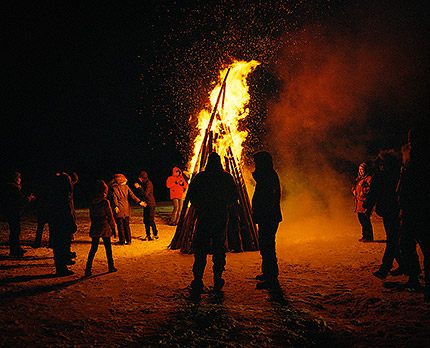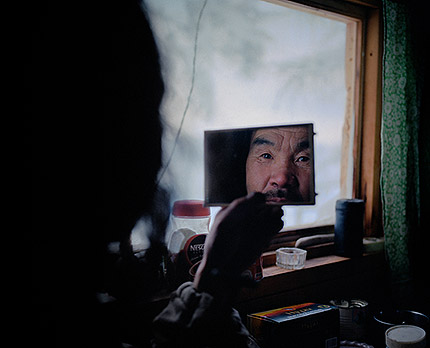 When I learned that I had a distant family there, I naturally chose Yakutsk. The climate is hostile to humans: it is one of the coldest inhabited places on the panet, where winter temperatures reach 60°C.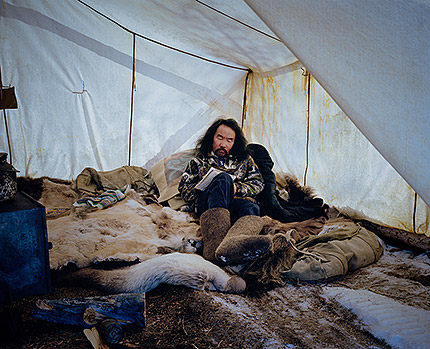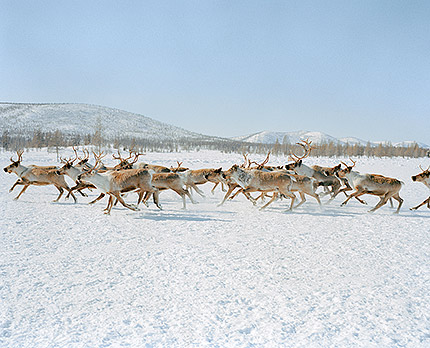 Yakutsk is, cities built on permafrost. If the temperature rises even a little too much, the ice can melt and cause a dramatic collapse of the permafrost and everything it carries, including roads, homes and lakes.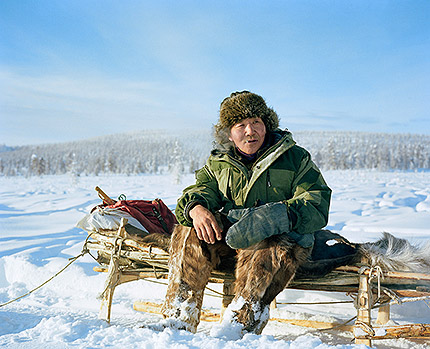 However, Russia is warming at an estimated 2.5 times faster than the rest of the world. Living in such conditions is synonymous with a constant struggle with nature and with oneself. What surprised me the most was this willingness to live, this instinct to survive, everything that the comfort and safety of our cities made us forget.
It was only after I discovered the existence of a reindeer herding community, the Evenes. At their side, I lived for several months, cut off from everything, in the middle of nothing, or rather from these vast forests called the Tundra.
Sacha, the king of the Tundra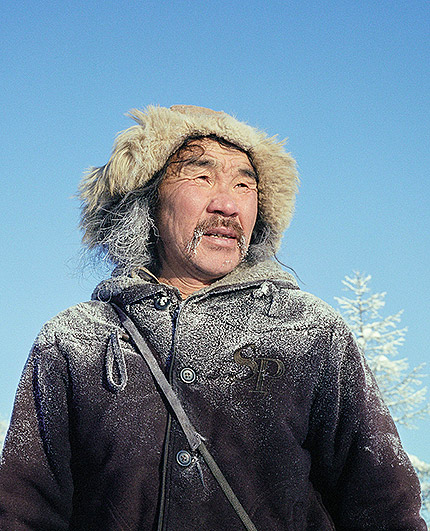 In search of a freedom that he conceives as total independence, Sacha raises his herd of a thousand reindeer. Sacha's days are difficult, rough, wild, lonely. Sacha, in the midst of his animals, forgets that he lives cut off from the world, in the vast frozen expanses of Yakutia, in northern Siberia, in one of the areas considered to be the coldest on the planet. In such conditions, life is a battle that must be fought at all times against the elements.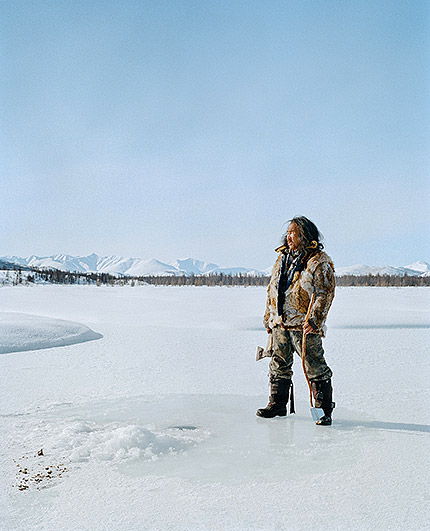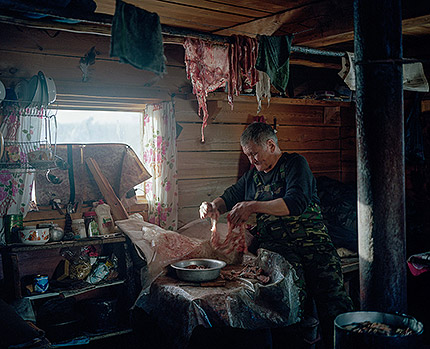 Sacha is on her own. A knowledge acquired over a long period of time allows him to live in this environment that is hostile to humans but that he has been able to tame. Faced with the slow and inexorable transformation brought about by climate change, Sacha also knows that she is powerless.
Climate deregulation
Unfair fate, climate change is not felt directly by those who recklessly sought to subdue nature, but by those who tried to live in harmony with it. The increase in temperature (4°C over the past 40 years) has had dramatic consequences on the lives of indigenous people and their animals. Nomadic herders are unaware of these measures, which quantify exactly what they experience and observe on a daily basis.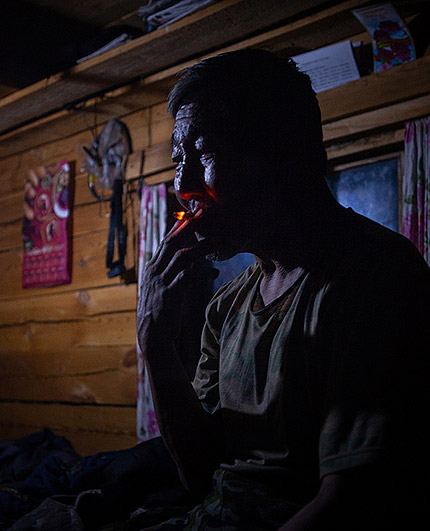 Sacha is attached to this primitive and austere way of life, but with his appearance as the first man, how not to consider him as one of the representatives of an endangered world. Will it adapt to climate change for long?
In this white odyssey of the Far North, Sacha seeks to know who he really is.