Photographs: Yan morvan
Texts: Bobby Sands, Yan Morvan et Sorj Chalandon
Design: Loïc Vincent
236 pages
24 x 30 cm
125 duotone pictures
Hardcover
French / English
€44.50 – € 350
A special edition
Each Piezo picture, made by Jean-Pascal Laux under Yann Morvan's control is avalaible in 10 exemplaries each, format 19 x 28,5 cm in a 20 x 30 cm sheet, 350 €
Nº1 – Add to cart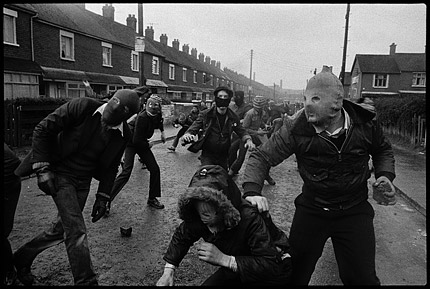 Nº2 – Add to cart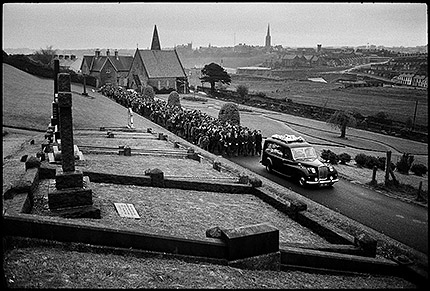 Nº3 – Add to cart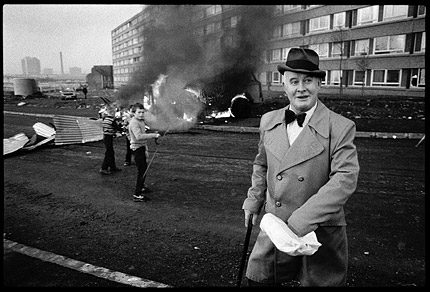 The book
Bobby Sands died on May 5, 1981 at 1:17 in the morning.
Bobby Sands was previously arrested and sentenced to 14 years in prison for possession of firearms. On March 1, 1981, he began a hunger strike followed by nine other political prisoners who were members of the IRA (Irish Republican Army) and the INLA (Irish National Liberation Army).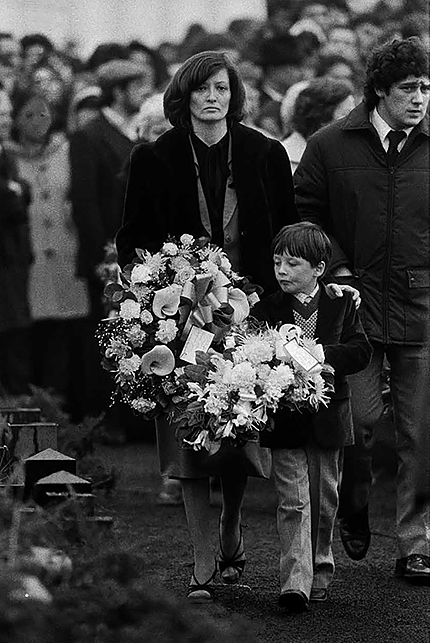 Their demands: to obtain the status of political prisoners to which they are entitled. They all died, the last one in almost general indifference.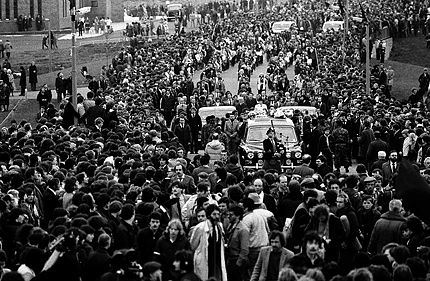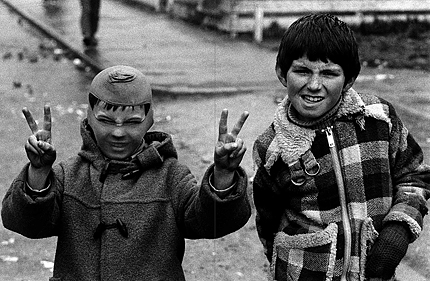 "At that time, I was a freelance photographer at the Sipa press agency, one of the three major photographic press agencies in Paris in the 1980s. I had the profile of the determined young reporter "risque-tout", that suited the riot situation in Northern Ireland, so I was naturally sent on the Londonderry clashes in April 1981. I stayed there for three weeks and returned several times during the same year.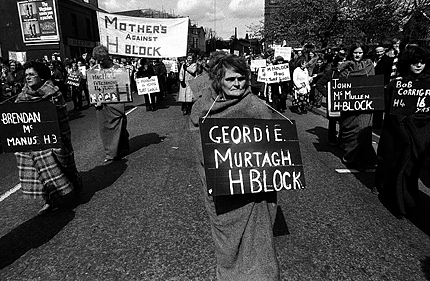 Those weeks that I lived in Derry and Belfast, living with the rioters of Catholic neighborhoods, photographing the tension, despair, faith and courage of the Irish people, using the camera as a weapon to serve their cause, persuaded me forever of the validity of photographic witness as an instrument of memory, emotion, reflection, guarantees of a free and democratic world". Yan Morvan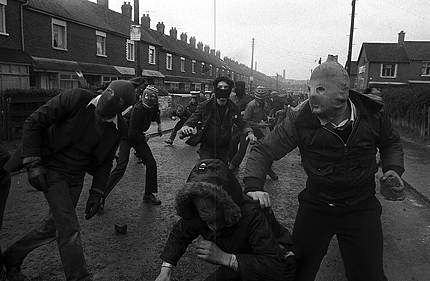 It turned out that Sorj Chalandon, a great writer, lover and defender of Ireland and just causes, sent by French newspaper Libération, was also in Belfast at the same time, and he offered us a text written in 2004 and published in Libération, on this intense moment.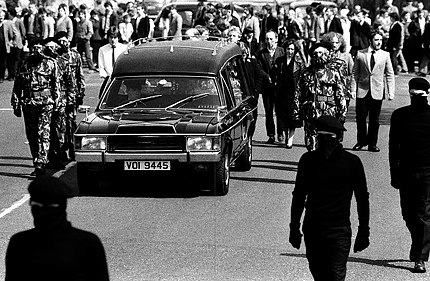 Extract:
"Respect the silence", said our guide. It was the night of May 7, 1981. We were in Twinbrook, a Catholic district in south-west Belfast. On street corners, in little gardens, against walls, leaning against the orange streetlights, sitting in groups of four in gloomy cars, women and men were keeping watch. IRA fighters, friends, kids with tears in their eyes, young clenched teeth, mothers in bathrobes, neighbours. The Sandses' house was made of brick. Just like the others. With a black ribbon hanging over the doorstep.
"Don't talk", said the man. He knocked on the door. A tiny wallpapered entrance, and a staircase leading to the rooms. Warmth, home. These familiar places where we think we have life ahead of us. Doors, then more doors afterwards, and rooms that always end up crossing paths with death. And we will have time. Time to do it. All the time. And then the living room doors open. And then Bobby Sands is there.
What do we know about him? In fact, nothing. Or very little.