Standard edition of the book: Get your book
Photographs : Viktor Hübner
Texts : Viktor Hübner and Lyle Rexer
Translation : Clément Paradis
Design: Michael Schmitz
248 pages
Format 22,5 x 28 cm, Hard cover
71 colour pictures
English/french
ISBN : 978-2-492696-07-7
Released November 9, 2022
€49
The Americans I Met was supported by the Région Sud, Provence-Alpes-Côte d'Azur

YOU CAN :
– From November 10th to 13th, come and pick up your book on our stand N°SE04 at Paris Photo "Grand Palais Éphémère"
– For the people living in Berlin and around, come and pick up your book during a book launch party in Berlin organized by Viktor Hübner and Fulbright Berlin Institutions, Saturday, November 19 at 6 pm at the Clinker Lounge in der Backfabrik, Saarbrücker Straße 36 / 38 – 10405 Berlin.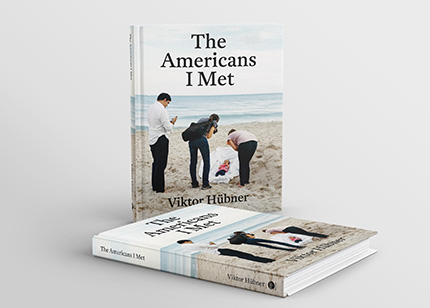 A limited edition of 60 copies
Order your book signed by Viktor Hübner + a 16 x 13 cm (6 x 5 Inch) signed print (Book cover image). Fine Art Photo Pigmentary print on Hanemühle – €120
Add to cart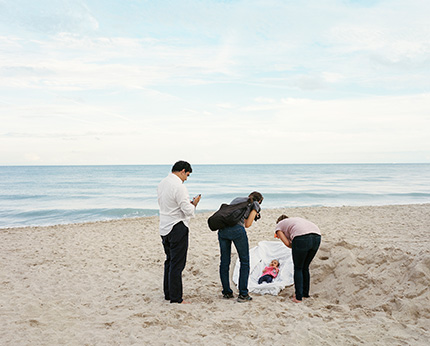 a special edition
Order your book signed by Viktor Hübner + a 18 x 23 cm (7 x 9 Inch) print numbered from 1 to 7 and signed, on Fine Art Photo Pigmentary print on Hanemühle (to choose from the four images below).
Nº1 – 18 x 23 cm – € 300 Add to cart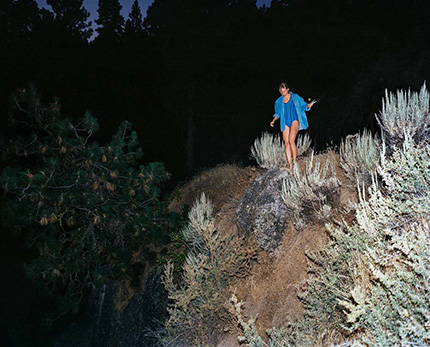 Nº2 – 18 x 23 cm – € 300 Add to cart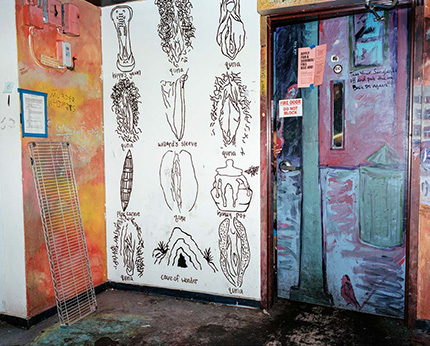 Nº3 – 21 x 28 cm – € 450 Add to cart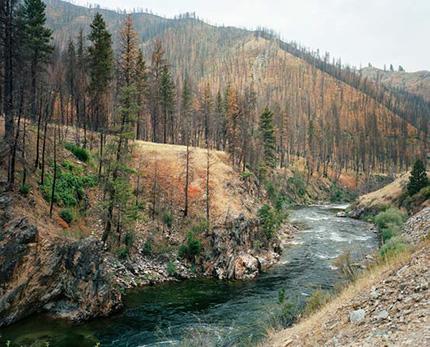 Nº4 – 21 x 28 cm – € 450 Add to cart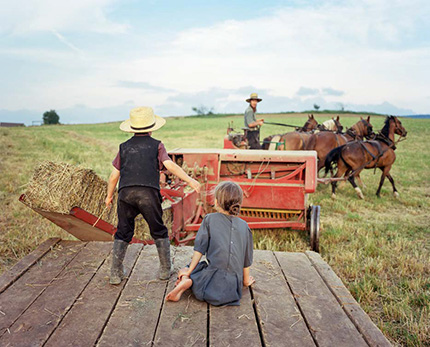 A PICTURE OF YOUR CHOICE IN THE BOOk

*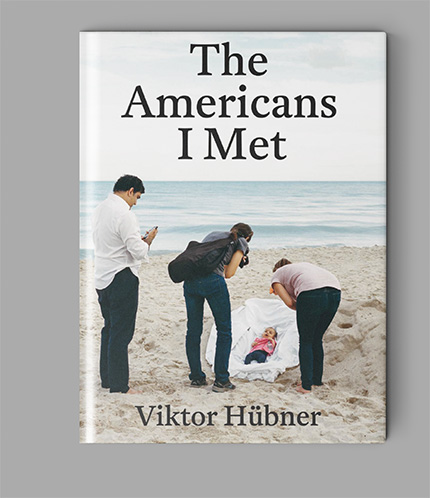 Order your book signed by Viktor Hübner + a print signed by the author, to choose from among the images in the book format 21 x 28 cm (8 x 11 Inch), Fine Art Photo Pigmentary print on Hanemühle – € 550
Add to cart
*Upon receipt of your order we will send you a PDF of all the images in the book so that you can make your choice
The book
The Americans I Met by Viktor Hübner. A photographic and oral history project that collects portraits of and conversations with people that photographer Viktor Hübner encountered during a series of cross-country hitchhiking trips in the United States. With only his camera, audio recorder, and a few provisions, he covered 41 states and over 16,000 miles. Throughout Hübner's travels, he embraced chance encounters and relied daily on the hospitality of people he met. As a result, the foreign traveler became an eye-witness to many Americans' practical and spiritual lives and the bearer of many confidences. This book focuses on the people Hübner met on his travels, their words, their experiences, and, by extension, the Trump Era in which they lived.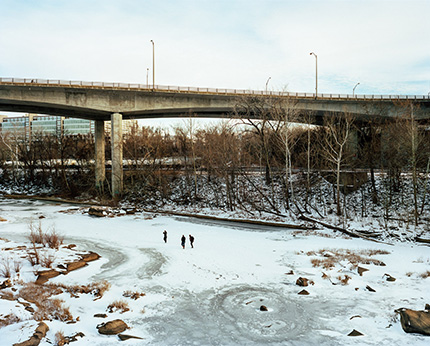 In the United States, foreigners always tend to discover what they are already carrying, so America becomes their distorting mirror. De Tocqueville brought a horror of despotism and a fear of republican extremism, so America was his perfect foil, his utopia and dystopia all rolled into one. Later philosophers like Umberto Eco and Jean Baudrillard, steeped in semiotics, saw an empire of signs and called it hyperreality, a domain of simulacra – never entertaining the notion that maybe ordinary folk didn't take the pyramids of Las Vegas quite so literally.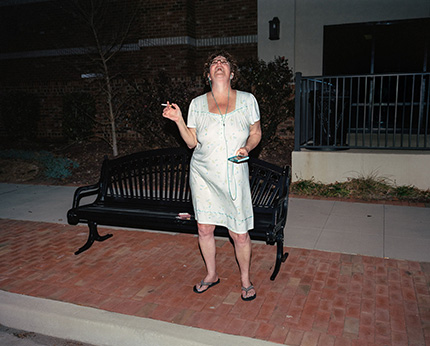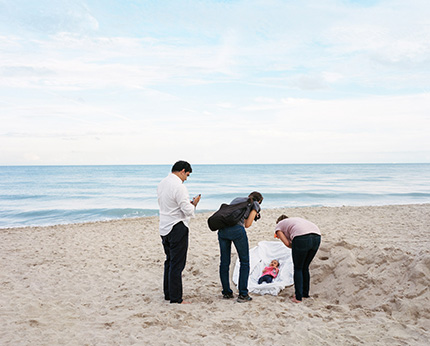 The famous Robert Frank, the Swiss native, found precisely the things he could not find in postwar Europe, which is why he came in the first place: naïve patriotism, fundamentalist religion, vibrant subcultures, social ambiguity, and African Americans. His tour had its dark side, especially in images of jingoist genuflection before the flag and an obvious segregation of the races.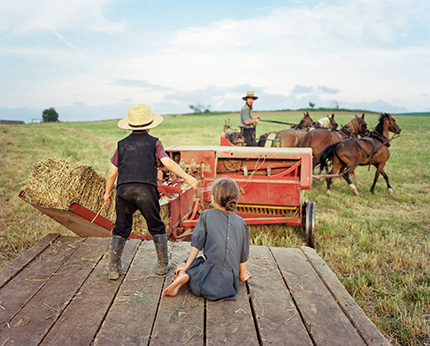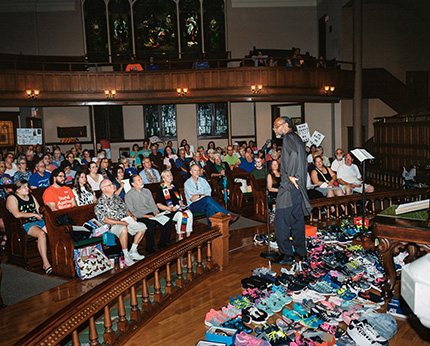 Hübner absorbed and stylistically updated the roadwork of many photographers (Stephen Shore, Joel Sternfeld, Mitch Epstein, among others), in addition to fellow Germans such as Thomas Struth, who traveled to Yosemite and El Capitan to show us the line of parked cars and tourists ready to click away. But Hübner also engaged the strategies of conceptual and performance art. He made rules, set up a system, let it run, and went where the process took him. No rental cars, no hotels, no public transportation, no Internet booking, no sex with the people he met, only enough money for food and film, be open to what people said, don't cut them off. If this sounds risky – 16,000 miles of it covered between 2017 and 2019 – consider that this all took place during the Trump presidency, when "culture wars" became a battle cry and the notion that high fences make good neighbors became more than a metaphor.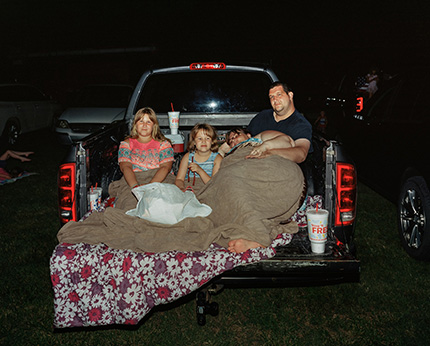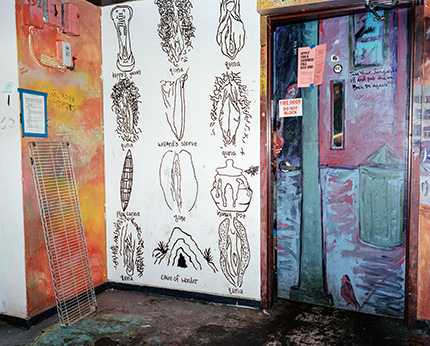 Hübner is the opposite of Robert Frank. Where Frank sought theme and pattern, with undertones of menace and revelation, Hübner seeks anomaly and apparition – sudden inexplicability. He is open to the absurd in a way Frank never was. This vision is balanced – or better to say augmented – by many attentive and even appreciative portraits, where judgement is put aside. Given the total penetration of social media, we are inundated with pictures of people we don't know and have no connection to, often doing silly things. The notion of photographic portraiture has gone out the window. But in this book, the portraits play a key role. They slow down the pace of travel and shift attention from events to persons, from stereotypes to individuals, from tourism to engagement. These capture a texture of humanity, people who breathe outside the frame. Maybe Americans really do have inner lives.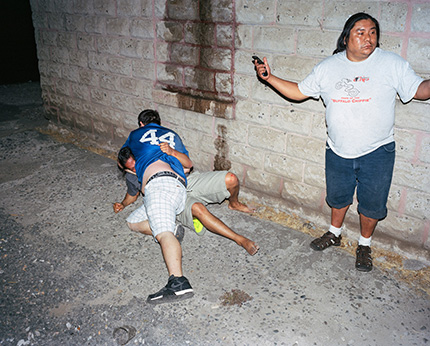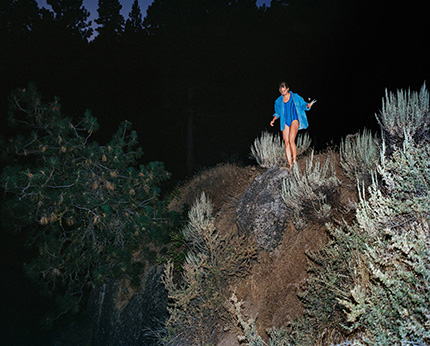 Yet the question remains, what has Hübner discovered in his travels? Is it simply what he brought with him, the myths, pop-cultural icons, sensational media coverage, and European skepticism about a nation too powerful for its own good? Based on what he has edited of his conversations – essential reading for this book's photographs – they seem to confirm everything anyone might already have imagined. For one thing, Americans are deeply afraid, even suspicious of each other.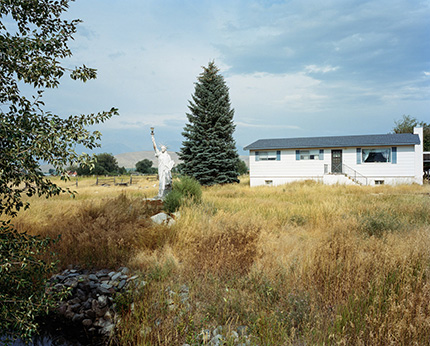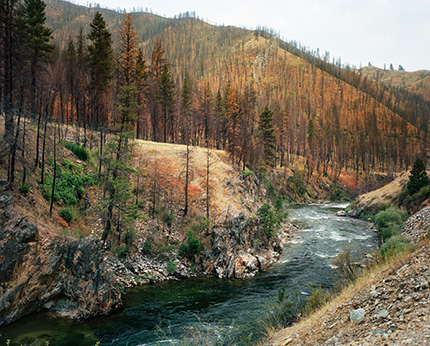 People who are different, communities of otherness – these are not big tent virtues in Hübner's America. It's not just a question of monolithic racism or nationalism directed at people who don't belong here (the Trump mantra), but a profound sense of fragmentation that reaches much deeper than any dog-whistle labels. As de Tocqueville understood so long ago, Americans are primed to be wary – of other Americans!
But if this were all Hübner discovered, he would have ended his journeys a lot earlier. What kept him going, I suspect, was something else that de Toqueville also marveled at: openness and generosity in the face of a completely unknown person, the stranger.
Lyle Rexer, extracts.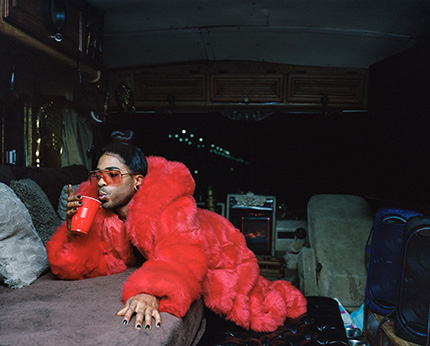 Hübner's journey, photographs, and conversations represent an exploration of what it meant to be American in the Trump Era and the issues that continue to affect Americans personally and politically. Even though all the Americans he met belong to the same society, their existence often could not be more different. People's lives took place in wholly divided communities, ‌far away from each other, under vastly different circumstances and future perspectives. The distance is not only a physical range but also decisively separated by class, identity and ideology. In his photographs and written accounts, Hübner tried to convey these peoples' environments, how they live, and the stories they told him. With only his camera and audio recorder, he found himself a wanderer between these different realities.