Photographs : Émeric Lhuisset
Text : Mykola Riabchuk
Design : Pierre Rousteau
240 pages
29 x 42 cm
Soft cover
108 colour pictures
Ukrainian, Russian, English, French, german, Polish
ISBN : 978-2-492696-11-4
€ 44,50
Co-produced with Paradox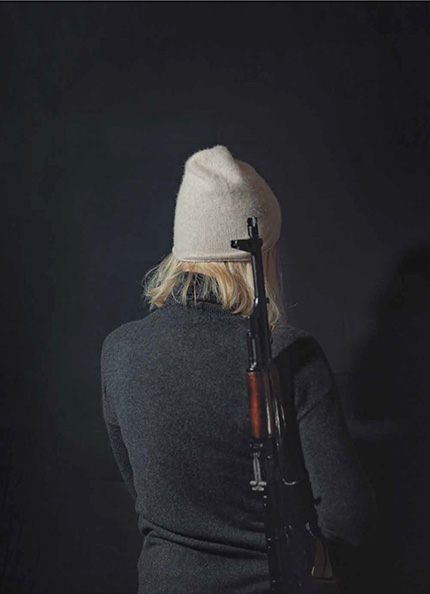 A limited edition of 60 copies
Order your signed book with a print 13 x 18 cm of the cover image signed by the author, printed on Hahnemüle Fine Art paper – Photo Rag — €120
Add to basket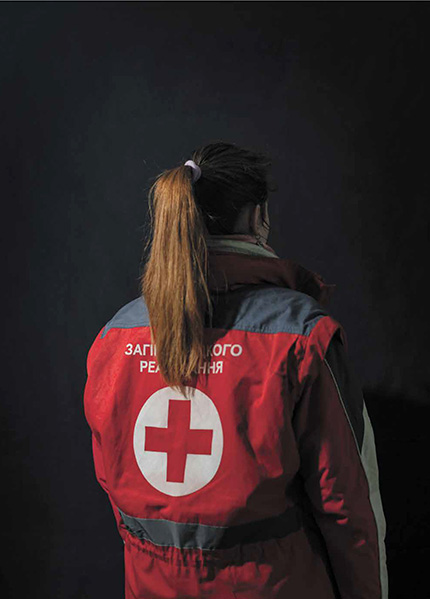 "Some of these people have taken up arms, others manufacture camouflage nets or Molotov cocktails, still others help out with logistics, or care for the wounded… They are the Ukrainian civil resistance, people who have left their ordinary lives in order to fight. They figure in these images with their hopes, their fears… their faces remain invisible…for the moment at least, to protect them. But one day, their faces will be visible to all, I photographed these faces for the future. Their faces will appear on the day Ukraine will regain its sovereignty. On that day the resistance will have won. Just like eight years ago, during Euromaidan, I asked each of these hundred people two questions:
– What would you like to see happening now?
– What do you think will happen?"
Émeric Lhuisset. Ukraine, March 2022.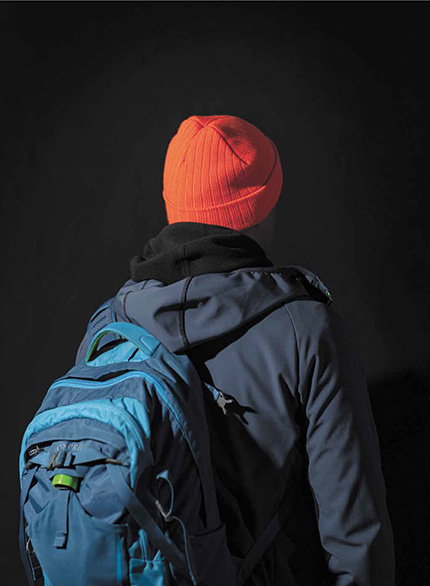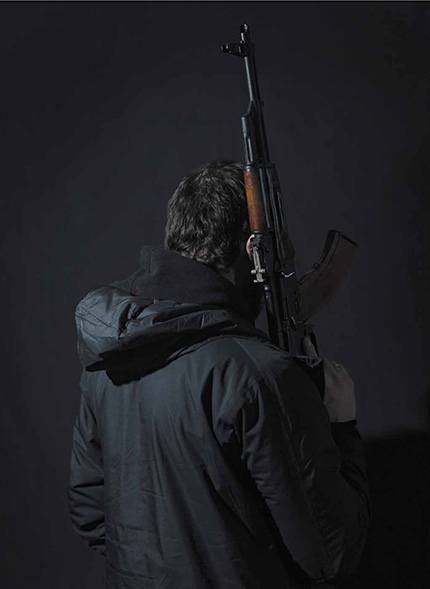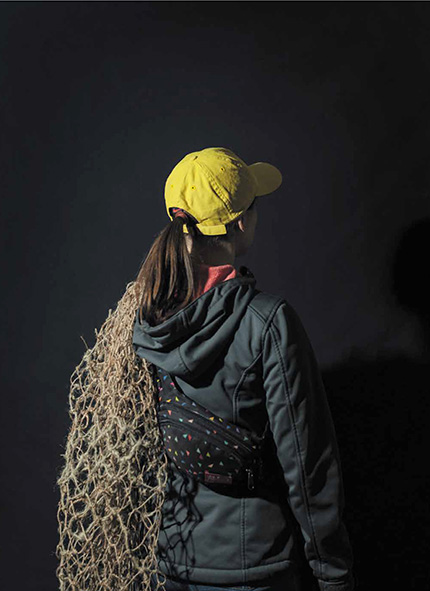 Text and image are equally important in Maydan – Hundred Portraits and Ukraine – Hundred Hidden Faces. Photos and questionnaires with handwritten texts are brought together in a tabloid size book, printed on newspaper stock. Cut loose, the pages turn the content of the book into a mobile exhibition.