Welcome to André Frère Éditions Website.
"EYES WILD OPEN", on a trembling photography, 70 years of photography, almost 30 prestigious photographers, 17 nationalities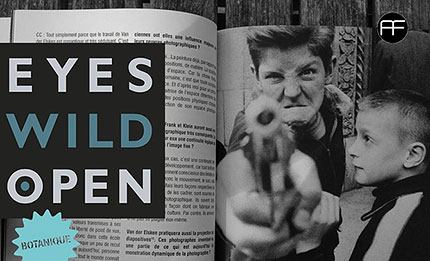 With photographs from: William Klein – Robert Frank – Ed van der Elsken – Daido Moriyama – Koji Taki – Takuma Nakahira – Yutaka Takanashi – Miyako Ishiuchi – Christer Strömholm – Anders Petersen – J.H Engström – Paulo Nozolino – Dolorès Marat – Antoine d'Agata – Klavdij Sluban – Michael Ackerman – Jehsong Baak – Olivier Pin-Fat – Tiane Doan Na Champassak – Lorenzo Castore – Arja Hyytiäinen – Jacob Aue Sobol – Alisa Resnik – Gilles Roudière – Stéphane Charpentier – Gabrielle Duplantier – Yusuf Sevincli – Sohrab Hura – Sébastien Van Malleghem.
With texts and interviews from : Caroline Bénichou, Christian Caujolle, Diane Dufour, Jean-Kenta Gauthier, Gilou Le Gruiec, Magali Jauffret, Brigitte Ollier et Laura Serani.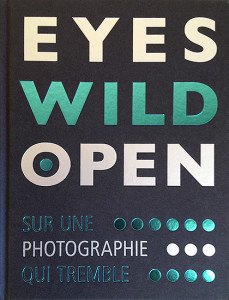 "Eyes Wild Open" brings together and puts into dialogue the works of these unclassifiable photographers who, since the 1950s, have not formed a movement but what we might call a family.
---
To start 2018, give yourself an original print signed and numbered with the book of your choice!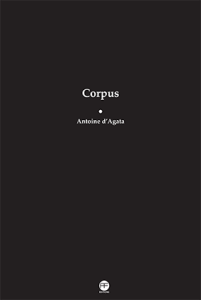 → Special Edition / Headprint avalaible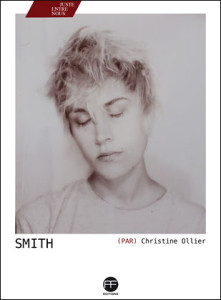 → Special Edition / Headprint avalaible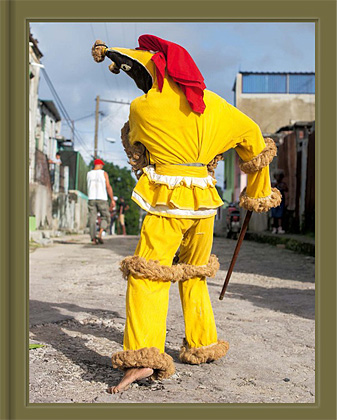 "In 'Regla', Nicola presents a magnificent view into current Cuban uncertainty, where the themes of marronage and resistance offer an alternative to the twin towers of communist regimentation and touristic exotica, both reliant on folkloric kitsch. Instead, the autonomous and historically continuous Abakuá represents self-curation and definition, answering the Cuban Kongos rhetorical question: ¡¿Somos o no somos?! ('Are we, or are we not'!)"
Dr. Ivor L. Miller
→ Special Edition / Headprint avalaible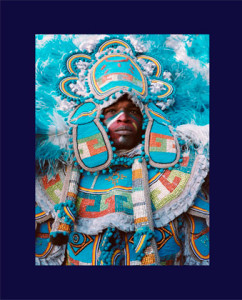 "There are many similarities between Louisiana and my country of origin, Armenia. That they are a victim of a natural disaster or a crime against humanity, a doggedness of the history(story) bruised these populations, but never overcame, on the contrary even, their fighting spirit… Here, as in my travels, I have witnessed a people faced with a key issue : the reconstruction. A survival instinct transcend these women, men and children. It is this vital force which I wanted to retranscribe in this series, bringing me to these people, where the strength of their expression view each of my portraits.
→ Special Edition / Headprint avalaible

"These images seem haunted by the train of memory that inexorably pursues its course from childhood to adulthood. Dormant yet resistant, they recount a story that until now remained on the threshold of words and whose photographic transposition constitutes a palliative remedy to the pain of enunciation". Héloïse Conésa
→ Special Edition / Headprint avalaible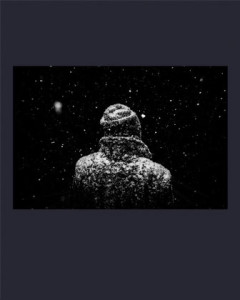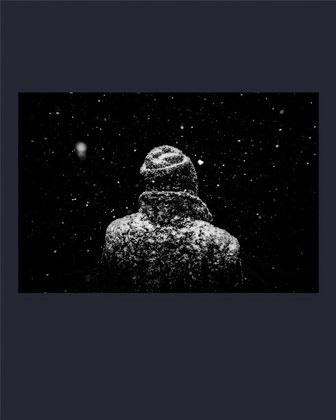 "In 'Nordic Noir', with breath-taking and timeless landscapes, scenes of life and harsh portraits, the series is closer to a constellation than a linear path. In the explosion of emotions that is the series, Sébastien Van Malleghem finds the right balance between the sublime and the banal, between the grandiose and the intimate." Marie Papazoglou (extract).
→ Special Edition / Headprint avalaible This book, a tribute to the ones forced to leave their country to find shelter elsewhere, is entirely  printed on cyanotype. The photographs will not be fixed, they will evolve with the sunlight, to be replaced by blue monochromes. The blue of this sea in which so many vanish, but also the blue of Europe.
This book is limited to 100 numbered and signed copies. Each copy includes 43 cyanotypes, each printed manually by the autor. Grand Prix Images Vevey – Prix Leica.
---
Always avalaible on our website:
AITHŌ – Antoine d'Agata
---
André Frère Éditions is a French independant art, architecture and photography publisher founded in 2013 in Marseille.
We invite you to discover our online book shop, offering books of photography, of art and architecture;
You can also subscribe to the André Frère Éditions' newsletter to stay informed about our latests publications.
Enjoy your reading!