Photographs et texts: Thomas Vanden Driessche
€39
48 pages
10,7 x 17 cm
Softcover
ISBN: 979-10-92265-09-5
First edition 2013
The last copies of How to be a photographer in four lessons's first edition, signed by Thomas Vanden Driessche.
This verison is sold only on our website, or on fairs and event where André Frère Éditions is present.
We invit you to also discover the special edition of How to be a photographer in four lessons still avalaible.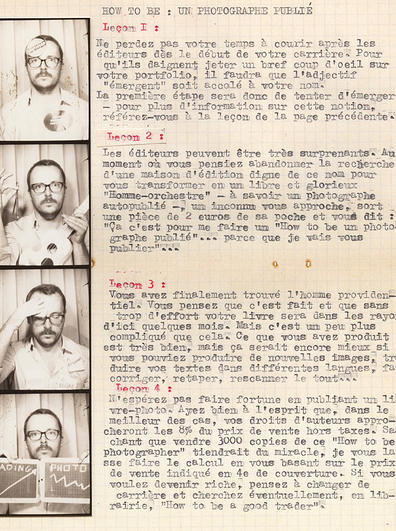 Thomas Vanden Driessche was born in Leuven in 1979 and works in Brussels. Freelance photographer, member of the group Out of Focus, he worked with Belgian and international magazines and newspapers (Le Monde, Monocle, Das Magazin, The Guardian, Le Nouvel Observateur, Le Vif, L'Express, etc.). His work has been exhibited in recent years at the Images Singulières Festival in Sète, the Boutographies in Montpellier, the Transphotographiques in Lille, and the FOTO 8 Summer Show in London.