Photographs: Martin Parr
Texts: Gerry Badger
Hardcover
88 pages
French
30,5 x 24,5 cm
Hardcover
40 colour photographs
ISBN: 979-10-92265-35-4
€39.50
Release early June 2015
It is difficult from a perspective of almost a quarter of a century to underestimate the significance of The Last Resort, either in British photography or Martin Parr's career. For both, it represented a seismic change in the basic mode of photographic expression, from monochrome to colour, a fundamental technical change that heralded the development of a new tone in documentary photography. This shift in tone, with Parr as an important catalyst, was not confined to this island. It also marked the beginning of a period of vigorous revival in European photography, and the mode which came to be known as the 'New European Colour Photography'.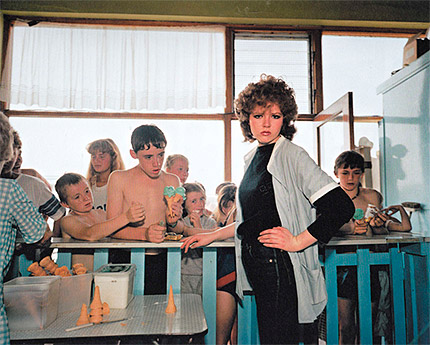 The Last Resort was given a decidedly mixed reception when published in 1986, as Parr, and this work in particular, were perceived to encapsulate an especially contentious issue in the photographic debate of the period and British photography's reaction to the so-called Thatcher Years. From 1983 to 1985, Parr made frequent trips to New Brighton, producing the work that defined his career and which we can enjoy in this book. The summers of both 1983 and 1984 were unusually hot, so New Brighton drew unusually large crowds on weekends and Bank Holidays, ensuring that the resort was bursting at the seams and therefore at its liveliest. And inevitably, at its tackiest, strewn with litter and under severe pressure from the hungry hordes looking to feed and amuse their kids. This was food and drink to Parr.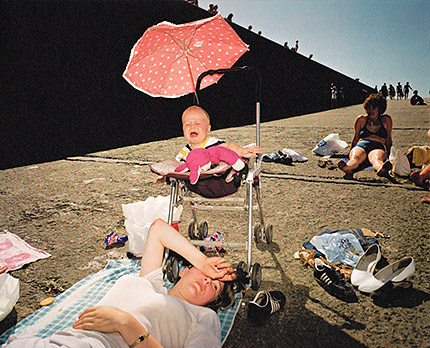 When The Last Resort appeared in 1986, and the pictures exhibited at London's Serpentine Gallery in August of that year, the critical reactions were extreme.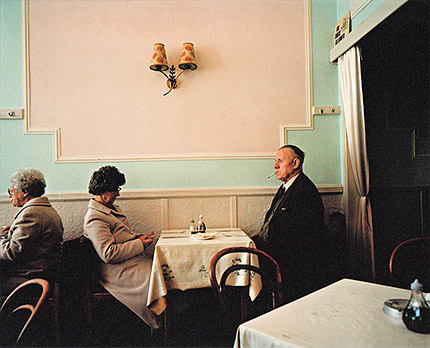 However, the critical tide against the book has turned dramatically. In October 2008, The Last Resort work was chosen as one of '1000 Artworks to See Before You Die' in the Guardian newspaper.
Importantly for British and European photography, the book presents Martin Parr discovering both a persuasively contemporary mode of photography and a way of looking at the world that is clinically detached, sceptical to a degree, sharply humorous, yet humanistically engaged.
Gerry Badger