Text by Christian Caujolle
Photographs by Anders Petersen
120 pages
Size: 14 x 19 cm
15 photographis
Softcover
ISBN: 979-10-92265-10-1
Price: €19.50
Collection: "Juste entre nous"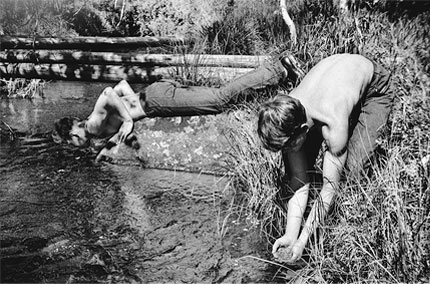 This is not an interview, it is an exchange, a long discussion about photography, life, values​​, influences, those of Christer Strömholm, those of Daido Moriyama…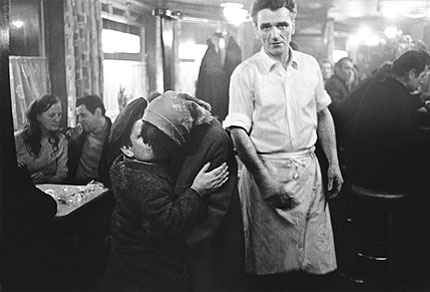 The key, in the case of Anders Petersen is to restore his speech, with its hesitations, its magnificent doubts, beliefs, its authenticity, its determination. Here, he generously lays bare, without evasions, struggles with words, laughs, takes a sip of beer to finally say, "I 'm chaotic. But this is probably what it takes."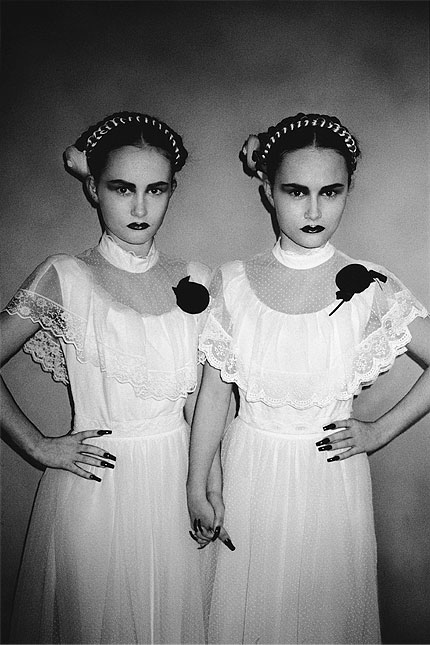 This former student and friend of Christer Strömholm remains attached to humans, to their mystery, their solitude and to the deep and complex feelings he was able to highlight in his previous works, both at the psychiatric hospital and in prison. To achieve this deep "Truth", he lives with those he photographs. His dilemma can be summed sometimes in a short sentence: "I know that, in order to make good photographs, to be at the right distance, I must have one foot in and one foot out. My problem is that I always end up having both feet in!"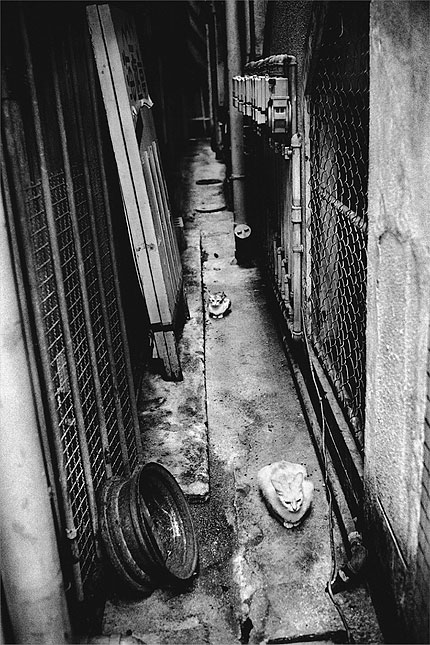 This started a long time ago, when in 1967 he settled for three years in a bistro in Hamburg, the Café Lehmnitz, haunted by sailors on a spree, prostitutes, bums and alcoholics. Here, people drink, dance, love, cry, sing. And Anders lives, taking photos on the fly and picturing the disturbing drift of the humanity he loves so deeply. And he shows, in situations of marginalization, a rare intensity of the feelings.
"Lost poet in an often dark world, reasonable in its own way, flirting with excesses, Anders Petersen is constantly taking risks."
Christian Caujolle.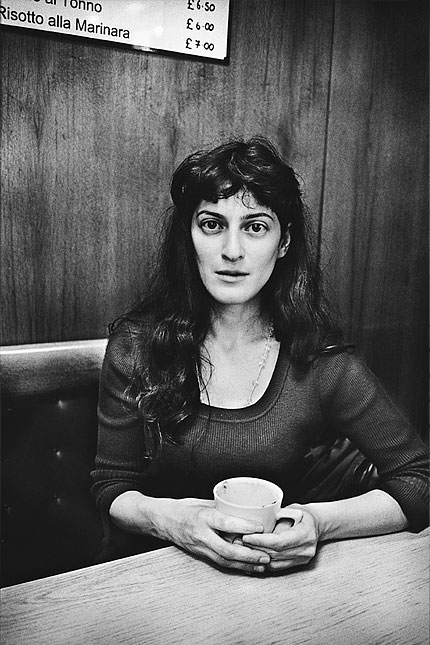 Born in 1953, former student of the École Normale Supérieure de Saint Cloud, Christian Caujolle was a student and collaborator of Michel Foucault, Roland Barthes, Pierre Bourdieu.
After a career as a critic and photo editor at Libération, he created in 1986 his photo agency, the VU agency, and in 1998, the gallery of the same name.
Artistic director of the Rencontres d'Arles in 1997, member of many international juries, he has published books on Bernard Faucon, William Klein, Anders Petersen, Isabel Muñoz, Christer Strömholm, Peter Beard, the collective Tendance Floue, Juan Manuel Castro Prieto, the photographic collection of Marin Karmitz. He published with Actes Sud two text works: "Special Circumstances".
He now teaches at the Ecole Nationale Supérieure Louis Lumière, writes, works as an independent curator for numerous exhibitions and directs the Photo Phnom Penh festival he created in 2008 in Cambodia. He regularly collaborates to the programming and animation of the Images Singulières festival in Sète since its creation.
Until 2015, he was also the artistic director of Getxophoto festival, which features photography in public space, near Bilbao, in the Basque country.