Collection  "Juste entre nous"
Photographs: Paolo Roversi
Text: Christian Caujolle et Paolo Roversi
96 pages
Format 14 x 19 cm
Paperback
32 color photographs
French
ISBN:  978-2-492696-12-
€19,50
Limited edition €200
Paolo Roversi and Christian Caujolle meet and talk about what is most important to them: photography.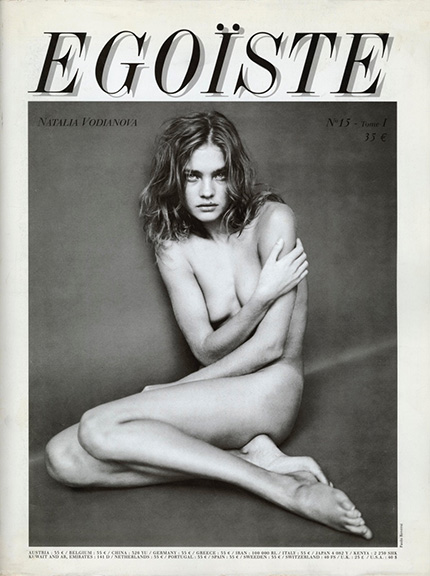 At first, it was not easy. The Covid 19 prevented us from seeing each other face to face and we dialogued through screens, which neither of us like and which does not lend itself to the type of exchange that is the rule, the basis and the desire of these discussions.
A LIMITED EDITION OF 50 COPIES
Order your book signed by Paolo Roversi and Christian Caujolle + a 13,5 x 16,8 cm print*. Fine Art Photo Pigmentary print on Hanemühle – €200.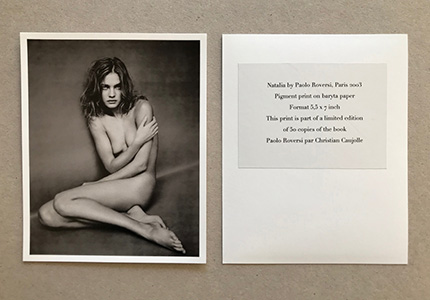 *Image of Natalia Vodianova having made the cover of the N° 15 of the magazine «Égoiste».
The book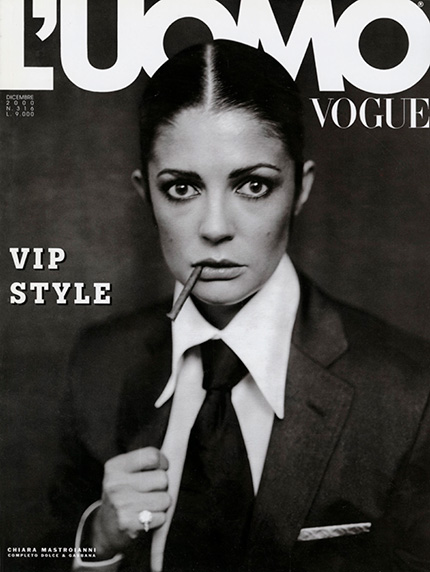 Although he is best known for his photographs in the field of fashion, Paolo Roversi is not a "fashion" photographer. This great connoisseur of photography – which he collects with a very sure taste -, this lover, in the best sense of the word, of books which, since his youth, have familiarized him with the classics as well as with the authors of his generation, is a photographer, quite simply.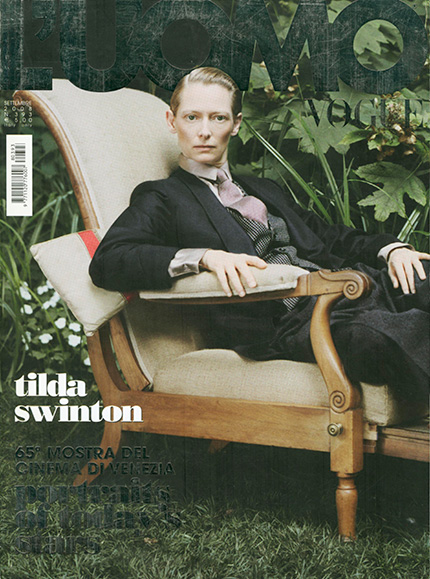 He considers each photo as a "portrait", whether it is a face, a dress, a landscape or a coffee pot, and affirms his passion for August Sander, Diane Arbus or Richard Avedon. And of course Robert Frank, to whom he was close. Simply because he seeks to "place in the center of the world" what he photographs, that he erases himself to be able to eliminate and purify to the maximum. With great elegance.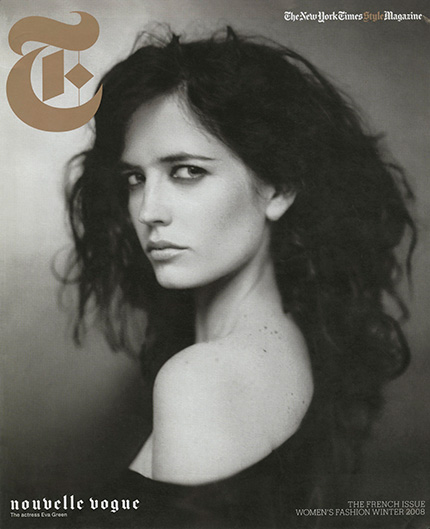 From the first physical meeting on the terrace of Studio Luce. Complicit reunions, exchanges, sharing. And always this elegant good mood, this smile that crinkles at the corner of the eyes, this frequent and never high laughter, a form of predestination to happiness as a decision of life. One feels at every moment a requirement, by necessity and, just as strong, the indispensable freedom that opens the doors. The rhythm is supple, musical, both firm in its convictions and never arrogant. Perfect and precise French for the most Italian of Parisians, or perhaps the most Parisian of Italians. It doesn't matter, by the way. Yes, an obvious elegance.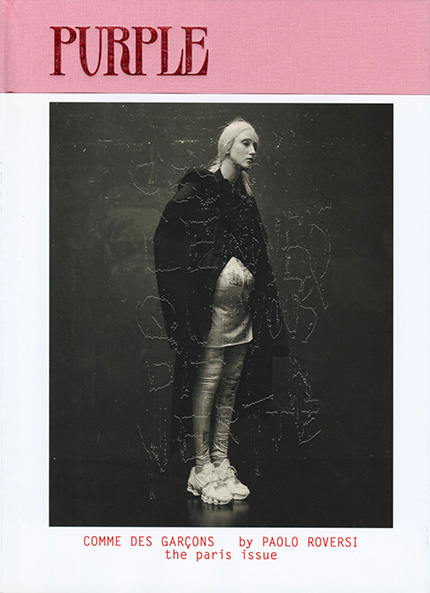 Like, later, in his bright apartment on the top floor of a beautiful building. An inhabited universe, neither in disorder nor really tidy, especially not arranged. A world of books, from the entrance and in almost every room. Books of all kinds, poetry, novels, philosophy, literature, photography of course, art books and remarkable bound copies of beautiful old editions – such as an original of Paul and Virginia, a 1776 work on Italy with magnificent watercolors or a copy of the Complete Works of Julius Caesar – which come from his wife, Laeticia, a former top model and descendant of the Firmin Didot typographers.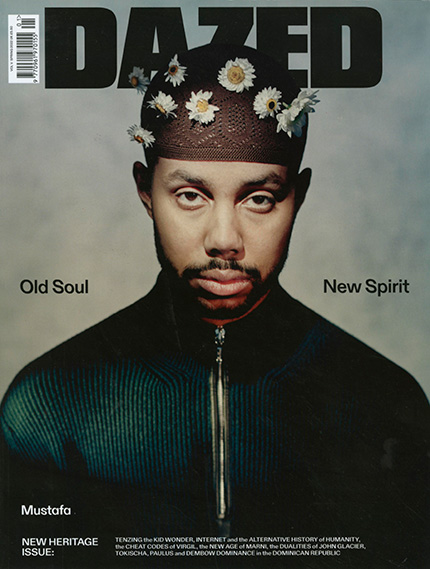 A world of photographs, everywhere, in all the rooms, on the wall or on wooden cupboards with crossbars. Few photographs of the master of the house, but many nuggets, from Robert Franck – many – to Diane Arbus – whose so rare pregnant self-portrait – to Kertész – a small unpublished print of a view of Paris -, several Shoji Ueda or Louis Faurer. And so many others, mixed with some family photos.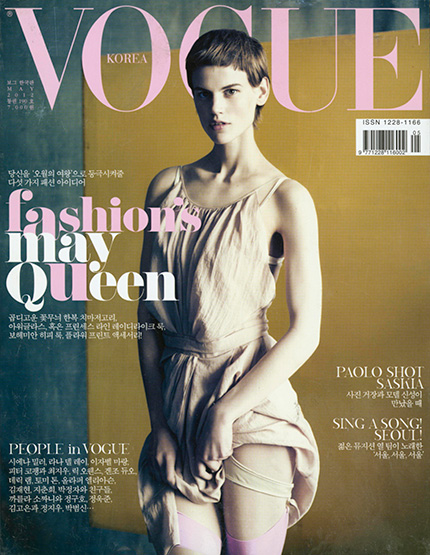 Facing a wall entirely covered with photographs, a white Lucio Fontana, unusually large in size, very pure with a single vertical slash. In a bookcase whose glass doors protect particularly precious books, we see a small package, a packaging from Christo's early days. Other paintings on the wall, including one by a friend. Here, nothing is decorative, we live in an environment where art naturally finds its place so that we live with it. One breathes it.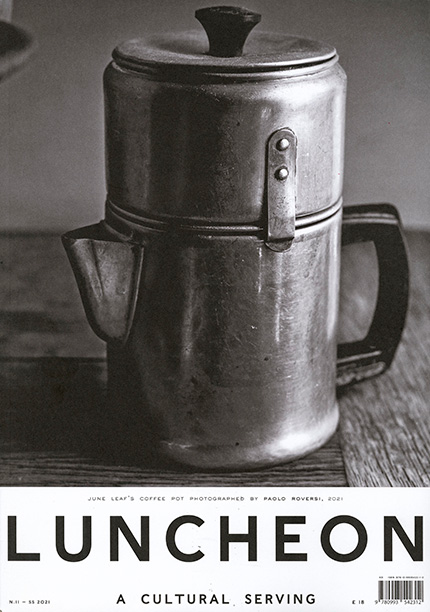 The speech is fluid, the emotions and memories come back, the convictions, the comments, without affectation. We talk to each other. Just between us.
Christian Caujolle.