Paradise signed by the author €45 instead of €49. Released early July 2024.
Photographs: Maxime Riché
Text: Michel Poivert and Maxime Riché
Design: kakkalakki
128 pages
24 x 30 cm
Binded
65 colour pictures
French/english
ISBN : 978-2-492696-17-6
€49 — €900
Take advantage of an exclusive pre-publication price and receive a copy of the book signed by the artist!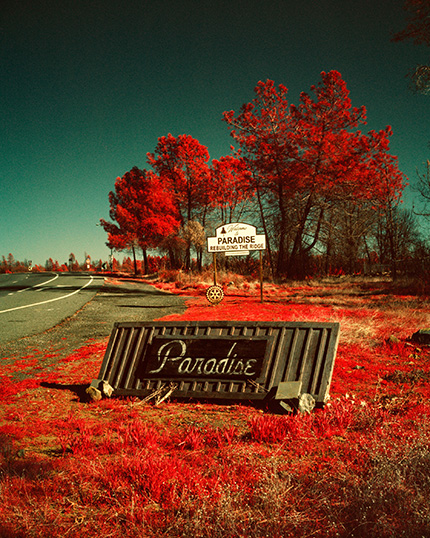 A signed copy of "paradise" at the early-bird price!
Offer valid until Dec. 1, 2023, pre-order the book "Paradise" at the early-bird price of €39. Only 30 copies available!
Le 8 novembre 2018, le mégafeu Camp Fire ravageait Paradise, ville californienne de 26 000 âmes à 140 km au nord de Sacramento, en moins de quatre heures. Provoquées au lever du jour par un court-circuit sur un pylône électrique quasi-centenaire de la société Pacific Gas & Electric, ses flammes se sont propagées sur ce haut-plateau de la Sierra Nevada sous l'effet des vents forts, de la chaleur et d'une végétation sèche et abondante.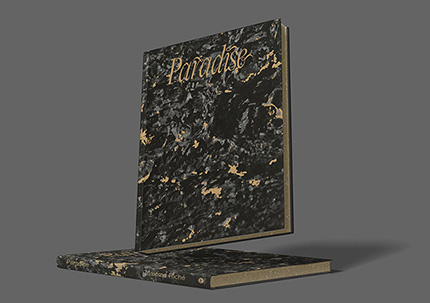 paradise signed by the author
Paradise 49€ 45€ (until publication)
Add to cart
a limited edition of 50 copies
Order your book signed by Maxime Riché + a signed 13×18 cm print, numbered from 1 to 50. Pigment Print (Fine Art) on Canson Baryta Prestige – €120 Special pre-publication price: €100. Add to cart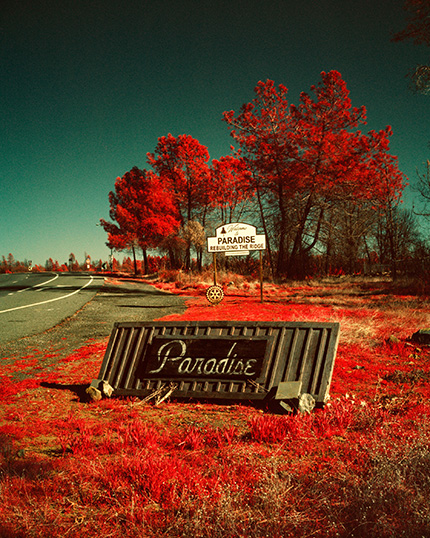 a deluxe edition: only 3 available
Secure your book signed by the author + a 24×30 cm print, numbered from 1 to 8, signed by Maxime Riché. Pigment Print (Fine Art) on Canson Baryta Prestige – 250 € Special pre-publication price:  220 €.
PICTURE N°1 Add to cart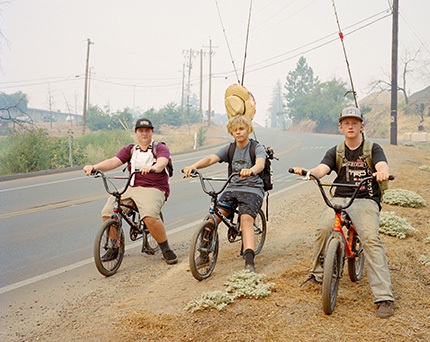 PICTURE N°2 Add to cart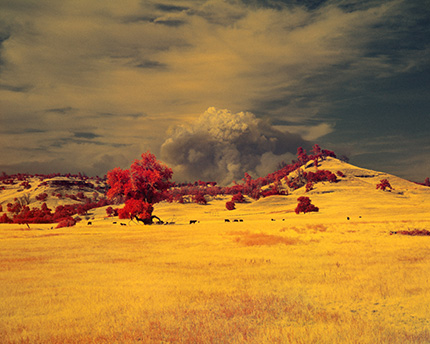 PICTURE N°3 Add to cart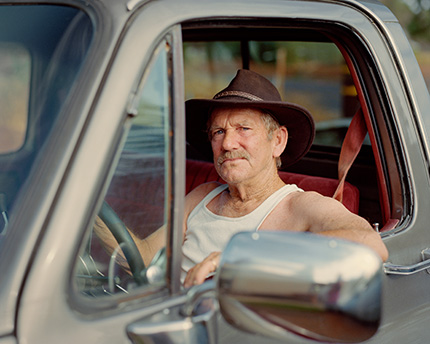 choose deluxe print 30 x 40 cm
From any image in the "Paradise" for €600. Available only during the pre-publication campaign
PICTURE N°4 Add to cart
→ Upon receipt of your order, we will send you the complete PDF of the book to make your selection.
a deluxe 30 x 40 cm print
From a selection of 4 exclusive images not featured in the paradise volume, €900
Maxime Riché presents a selection of four exclusive infrared images from the "Paradise" series, not reproduced in the book, in a limited edition, numbered from 1 to 5. (Available only during the pre-publication campaign)
PICTURE N°5 Add to cart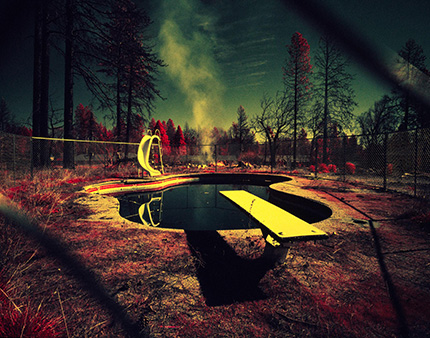 PICTURE N°6 Add to cart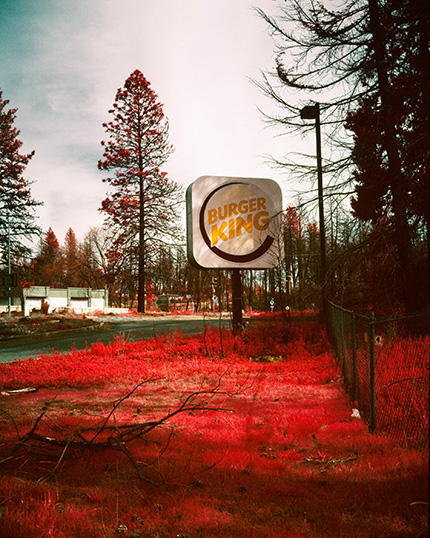 PICTURE N°7 Add to cart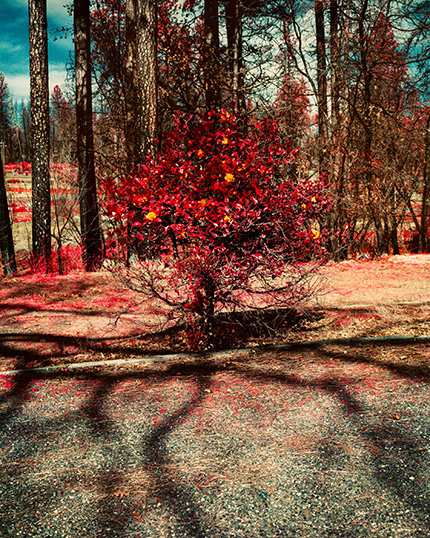 PICTURE N°8 Add to cart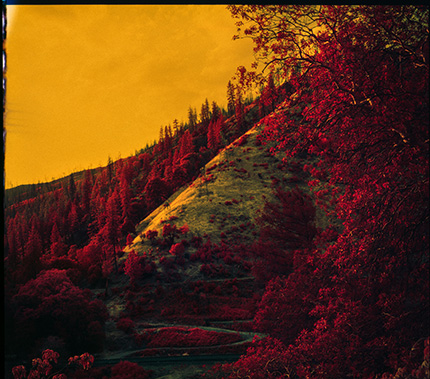 The book and a workshop with maxime riché on his resinotype printing process
€500 – only 2 available ! Add to cart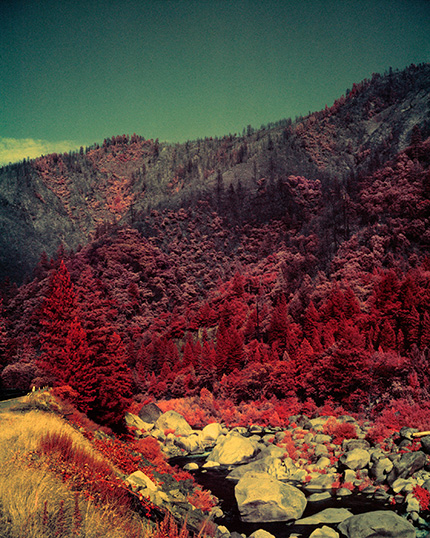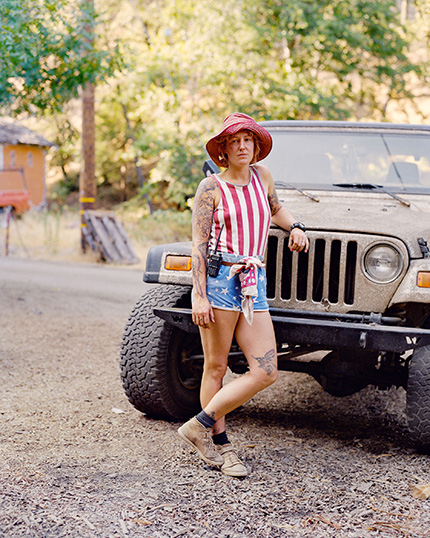 A three-hour workshop to create a 30x40cm print from one of your own photographs using the resinotype process developed by Maxime Riché and Maison Picturale and used to create some of the images in "Paradise". These works are currently on display at the National Library of France.
about the book
Camp Fire stands as the costliest and deadliest wildfire in the history of the United States, with damages totaling 10.8 billion dollars. It obliterated 18,800 structures within hours, claimed the lives of 86 individuals, and indirectly impacted over 50 others. This catastrophe pushed numerous residents of the town to the brink of destitution, a situation that many continue to endure today.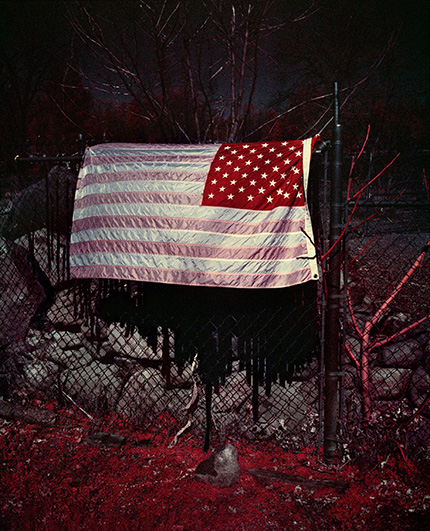 In 2020, the North Complex Fire ignited just a few miles from Paradise, triggered by a thunderstorm. Among the nearly 10,000 wildfires that ravaged California that year, this one emerged as the largest, engulfing 400,000 hectares of land and introducing a new classification: the gigafire.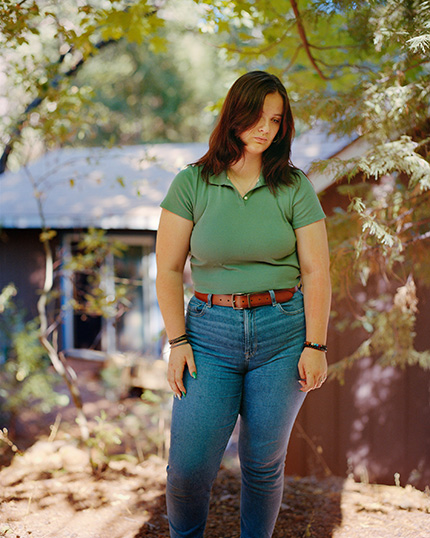 On July 13, 2021, the Dixie Fire, categorized as a megafire, erupted in the hills surrounding Paradise, in close proximity to the same power lines that had been implicated in 2018. Fortunately, this time, opposing winds pushed the flames away from the city. Over the course of more than 100 days of uncontrolled activity, the Dixie Fire devoured an area three times the size of San Francisco (390,000 hectares). It exhibited such intensity that it could create its own weather patterns and, to this day, holds the distinction of being the largest wildfire in California's history.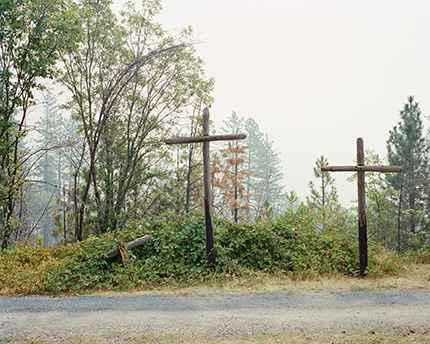 "Photography harbors the unique power to reveal the unseen, yet it is limited in its ability to show what lies beyond direct sight, such as the smell of smoke or the lingering heat, which have profoundly scarred the megafire survivors.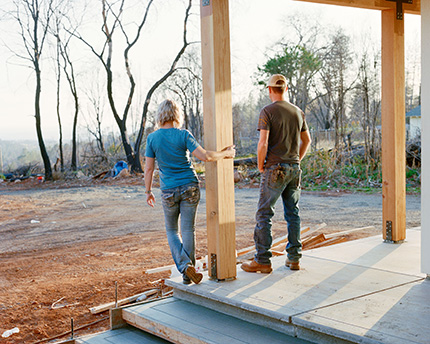 To sensitively transcribe the emotions of these individuals and the images that haunt them, I sporadically use infrared slide film when shooting in analog. Its fiery tones serve as flashbacks of the hell they went through, conjuring up memories of flames etched onto their retinas.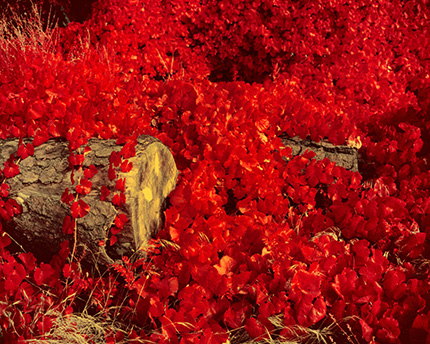 These hallucinatory visions punctuate the fragile reality they are trying to rebuild."
Maxime Riché, excerpt.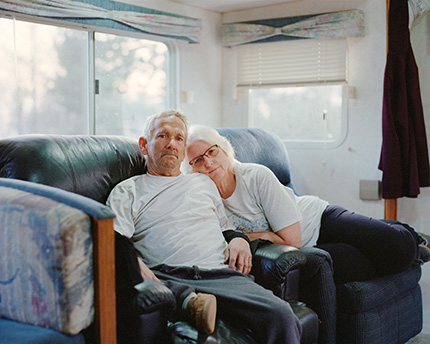 Paradise resonates with the voice of resilience. Gone is the class conflict; what remains is a stark contrast between those clinging to hope and those who have surrendered. They are the spectral vanguard, a people whose future has been erased."
Michel Poivert, excerpt.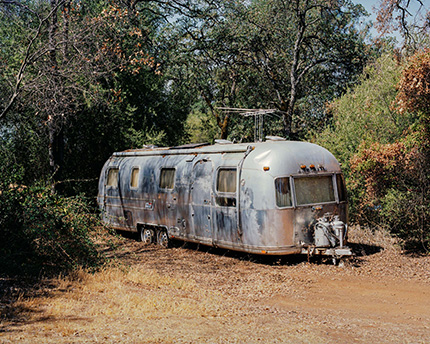 Paradise — ehxibitions
Ongoing
Épreuves de la Matière, National Library of France – Paris, October 10, 2023, to February 4, 2024
VER/VOIR, Alliance Française – Chiclayo, Trujillo, and Piura, Peru, October to December 2023
Past
Feu, mégafeux, Quai des Savoirs – Toulouse, October 20 through November 5, 2023
PhotoSaintGermain and the Centre National des Arts Plastiques, Paris, November 2–18, 2023
REGENERATE Festival – The Netherlands, November 2023
La Gacilly Photo Festival, 20th Anniversary – La Gacilly, June to October 2023
Académie du Climat, Anticipation Festival – Paris, September 2023
Promenades photographiques de Blois – Blois, July to August 2023
Itinéraires des Photographes Voyageurs – Bordeaux, April 2023
Photo Marseille – Marseille, October to December 2022
InCadaqués Festival – Cadaqués, Spain, September 2022
28 Piazza di Pietra Gallery – Rome, September 2022
ImageSingulières – Sète, France, screening, May 2022
Fotografia Europea Festival – Reggio Emilia, Italy, May to June 2022
InCadaqués Festival – Cadaqués, Spain, September 2022
28 Piazza di Pietra Gallery, Rome, September 2022
ImageSingulières – Sète, France, screening, May 2022
Fotografia Europea Festival – Reggio Emilia, Italy, May–June 2022